Reviewers will receive an e-mail when they should review new invention reports.
The invention reports are shown in the menu item "open reviews".

The invention report is opened as the form with all information about the invention.

The button "Show rating matrix" opens a new window

The comment and the decision if the invention is "negativ", "neutral" or "positiv" must be saved. Then the relevant criteria will be selected and saved automatically.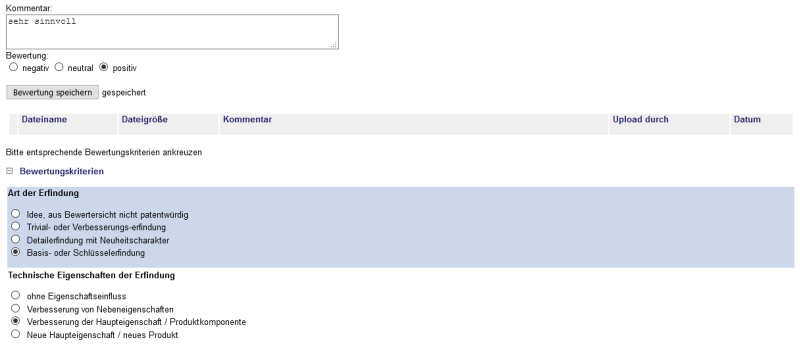 The result of the criteria will be displayed in a spider chart. The bigger the colored area in the chart, the more positive is the invention.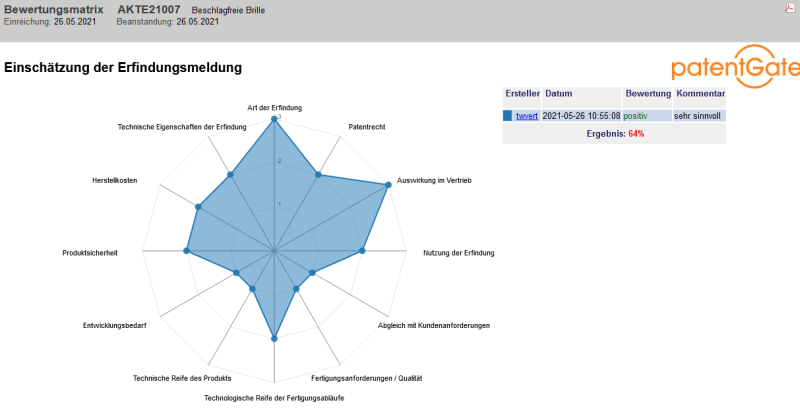 The task is finished when all criteria have been selected.
The complete process is described on the overview page.