Documents can be combined in projects. A document can be a member of one or more projects. Available documents can be assigned to projects in the legal status overview.

In this view it you can create new projects, modify existing projects and add documents to projects.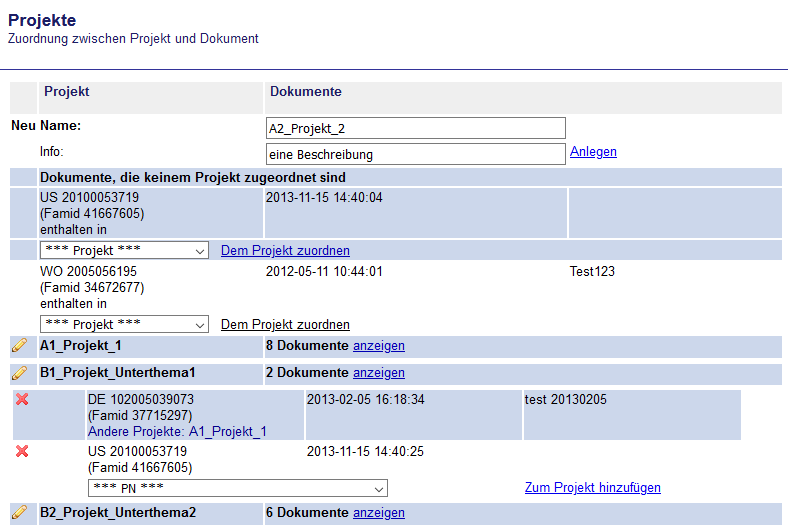 New projects require a name (without spaces). The information is optional for the customer. Projects will then be created with the "create" button.
All documents without a project are listed at the beginning of the table. If legal events are delivered on a "by project" modus it is necessary to assign at least one project to a document and this list should be empty.
All existing projects are listed with the number of documents within. The list can bei displayed with the "Show" button.

Use the pencil

to edit the name and info of a project.
The

deletes a document from a project.
You can add available documents to each project by selecting them in the select box and click on "Add to project".