There may be problems displaying PDF documents in the web browser. Here we explain how to set up your browser correctly and avoid those problems.
Settings in Firefox
The easiest way is to use the PDF display functionality of Firefox. If this doesn't work or it doesn't meet certain requirements, you can use a separate installed PDF display software like Adobe Reader.
Go to menu -> Options -> Tab: General -> scroll down to "Applications".
Choose for "Portable Document Format (PDF)"
Variant 1
"Preview in Firefox", to show PDF documents directly in the browser.
This usually works well and without additional software, but special functions of Adobe Reader are not available.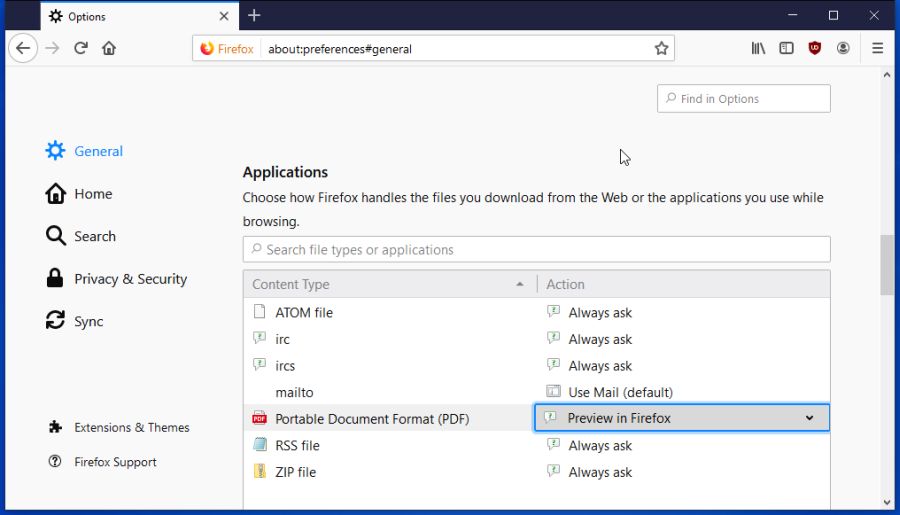 Variant 2
"Use Adobe Reader DC" (or another software) to open the PDF document in a separate program frame.
This has the disadvantage that the display area in Firefox remains empty.
Advanced functions of the selected display program are available.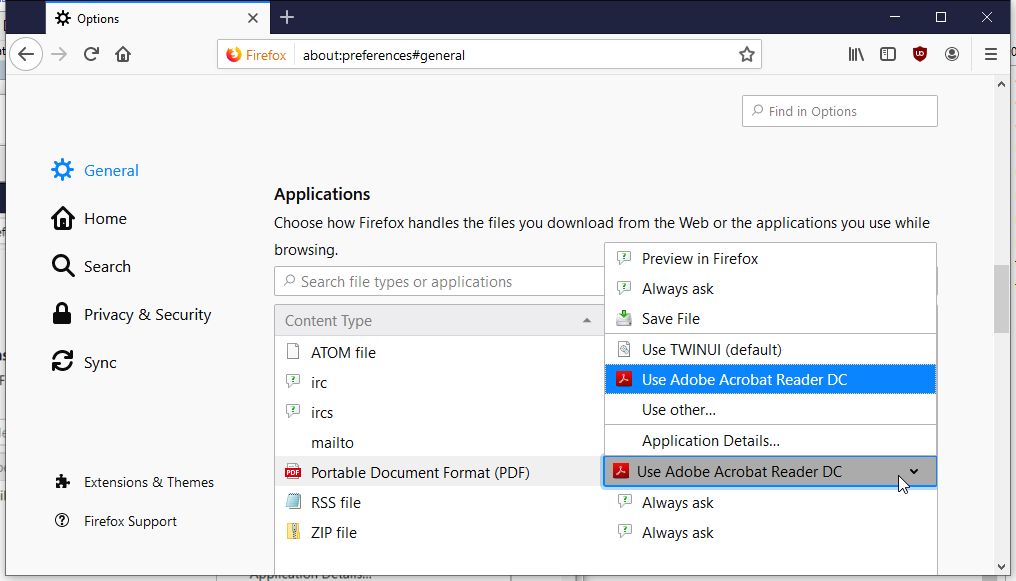 Hint: The display of PDF documents directly in the browser with additional functions with the Acrobat/Reader plug-in for Mozilla Firefox is not longer possible since Firefox 52, because support for NPAPI plug-ins has been removed.

• https://helpx.adobe.com/en/acrobat/using/display-pdf-in-browser.html#Mozilla_Firefox

Setting for Microsoft Internet Explorer
In Windows 10 PDF documents are always opened with Microsoft Edge.

As an alternative, Internet Explorer 11 for Windows 10 can be configured that it doesn't open the PDF documents in the browser.
You can install an Adobe PDF Reader add-on in IE versions 8 and older.
See https://helpx.adobe.com/en/acrobat/using/display-pdf-in-browser.html#Internet_Explorer_8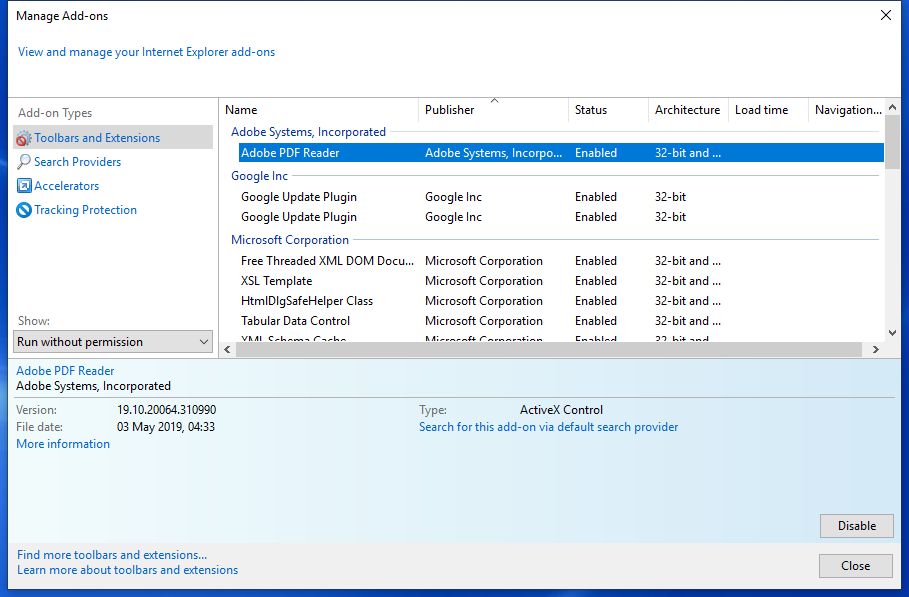 Setting of Chrome
For this browser there is an add-on for Adobe Acrobat Reader DC, so that you can open PDF files easily.

Follow the instructions on page
https://helpx.adobe.com/en/acrobat/kb/open-in-acrobat-reader-from-chrome.html
to install the add-on.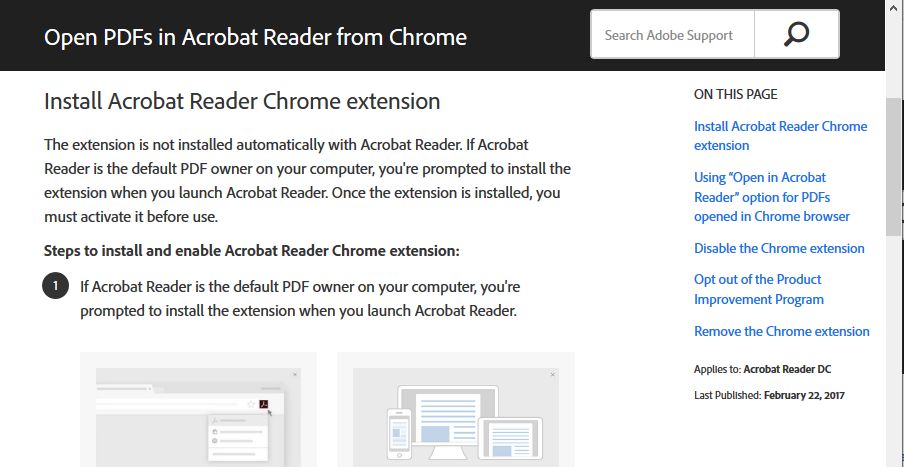 Display PDF/A-Standard
If you want to prevent the message "This file claims compliance with the PDF/A standard and has been opened read-only to prevent modification", open the "Documents" settings and change the "PDF/A View Mode" to "Never".