Here you get to the tutorial for monitoring.
In the Window
New Documents
(below
Monitoring
) you find the documents which are to be distributed. Those documents are not yet distributed.
Monitoring
means in this context
monitoring of a circular
.

You see the following data:
Name of the monitoring
Comment on the list
Date of creation
Number of Documents of the monitoring
In the tool menu

e the following commands are located (below you find more detailed explanations):
| | |
| --- | --- |
| Create circular  | Editing all documents in this list to create a circular |
| Save new | Overwrite name and recipient of this monitoring (see below) |
| Delegate all documents | Delegate all documents of this monitoring to one user or group (see below) |
| Mark as completed | Remove this list from New documents, you will find them in the window Distributed documents. |
| Delete | Delete this list finally, you have to answer a security message. |
Create circular
You get to the document display. In the right window you see the document data and in the left window you can choose the users and groups (and descriptors) to whom the documents should be delegated. (Above the field
Additional to
your recipients are displayed. Recipients can be added or deleted in the menu
Users-> Recipients
.) You can delegate each document to a different user or group. If you label a document with a descriptor, you can search this document by the descriptor. Additionally you can distribute this documents to a user group by the descriptors. For that you need the additionally role attribute
user_distributor_dist
. Ask the administrator for this.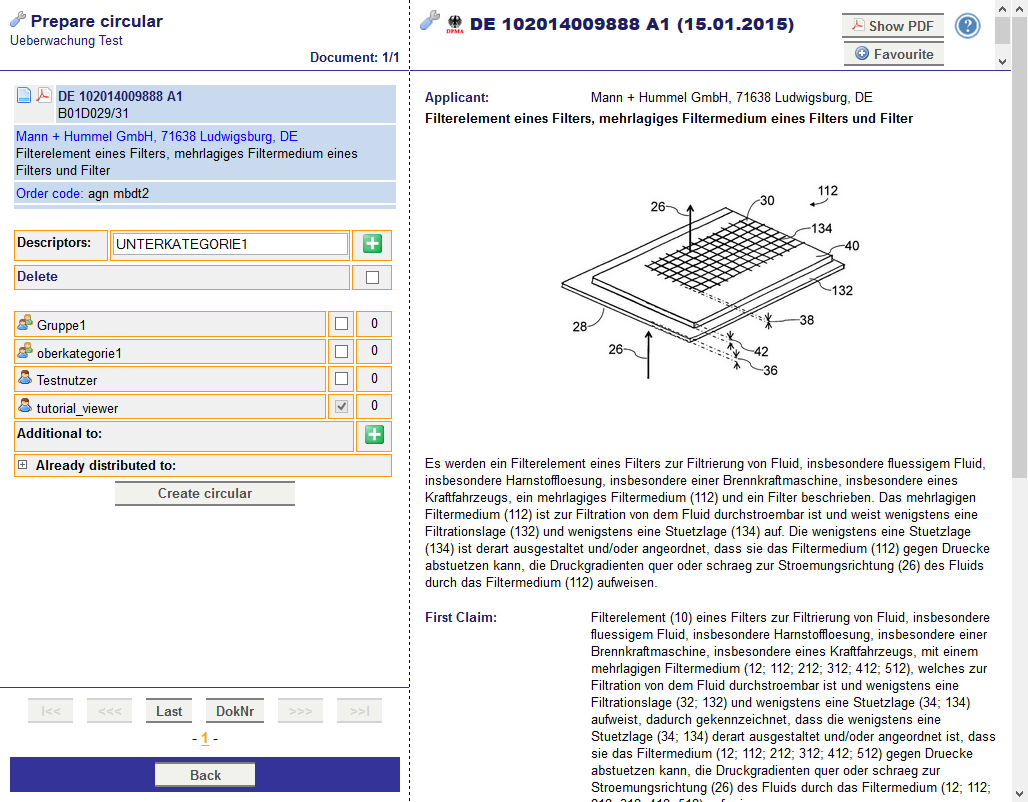 Edit all documents in the list and then click on
Create circular
. In the next view you enter the
name of circular
and the
deadline for circular
. You can enter the deadline as number of days or as date. Beneath this you see the documents to be distributed in a list. The right column displays the recipients. There you also see, if a descriptor is chosen as recipient. Finally click on the button
Create circular
. The documents will now be distributed and shown at the welcome page of the users.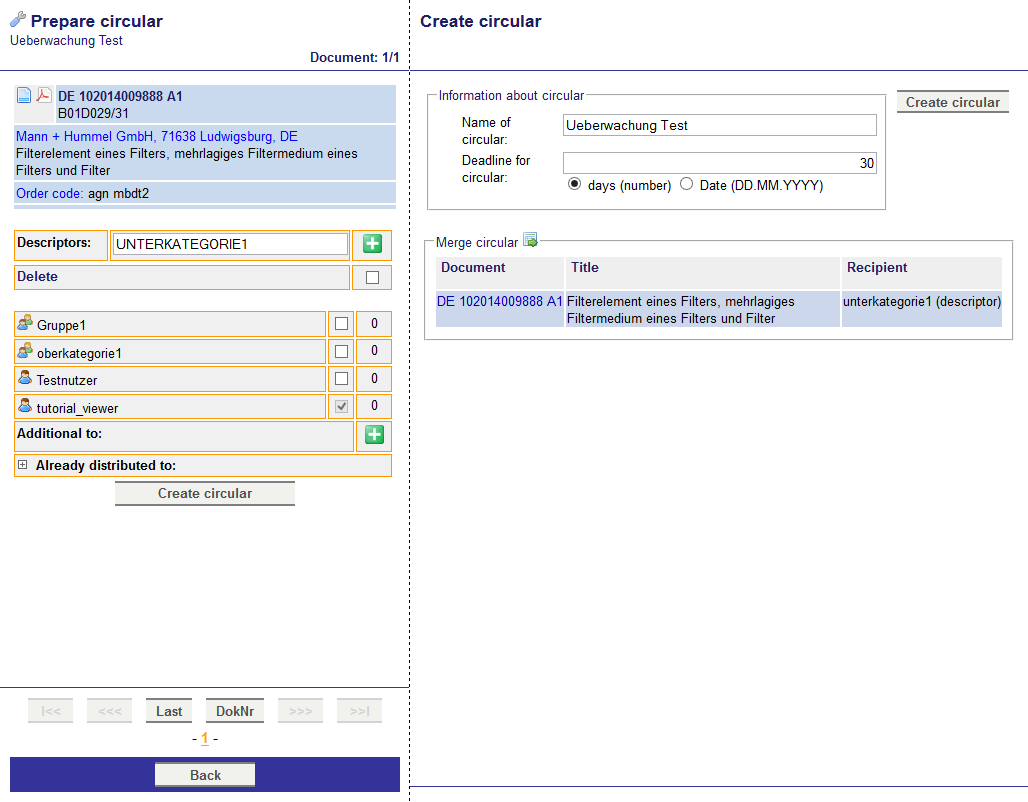 Save new
With this command you can change the name and the recipient / owner of the monitoring.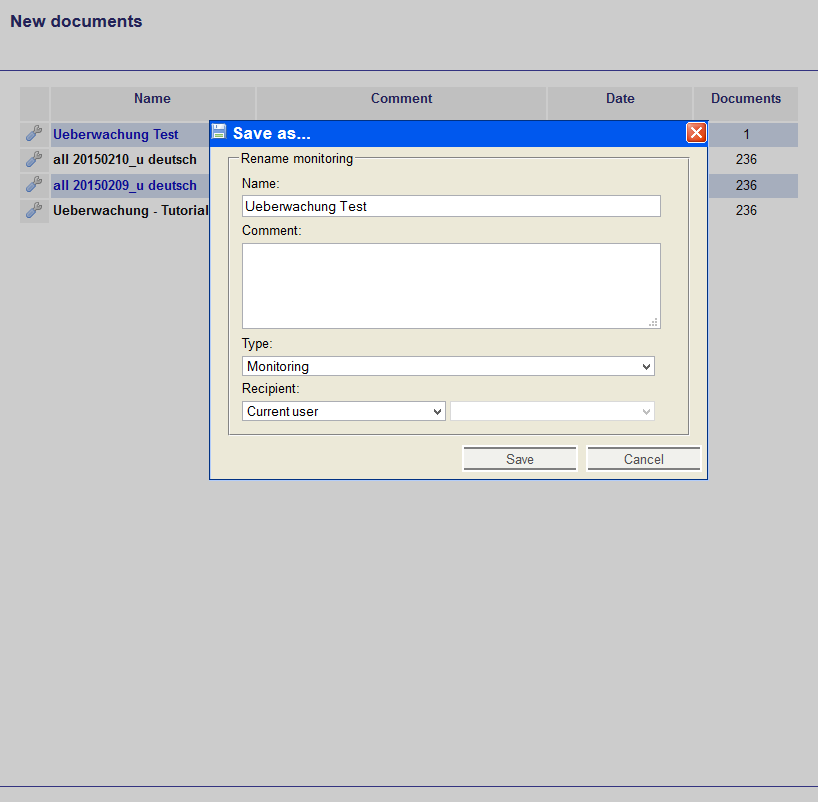 Delegate all documents
You distribute all documents of this monitoring to a distributor, viewer or group. You don't need to view all the documents. Just enter patent department, distributor / recipient and deadline. Clicking on Save generates the circular with the entered data.