patentGate is a multi user system. Each user has to log in with login and password to work with the system. To work with patentGate you need a web browser (recommended: Internet Explorer from version 10 or Mozilla Firefox)
.
You can add the startpage to your browser favourites. At the first login a cookie is set. The cookie allows the automatic login for the next log ins. If cookies are not allowed or desired you need to enter login and password always. After calling the URL of the patentGate server you see the login window. There you will be informed about planned maintenance date. You login by entering your user name and password. By clicking on
or pressing the enter key you get to the welcome page.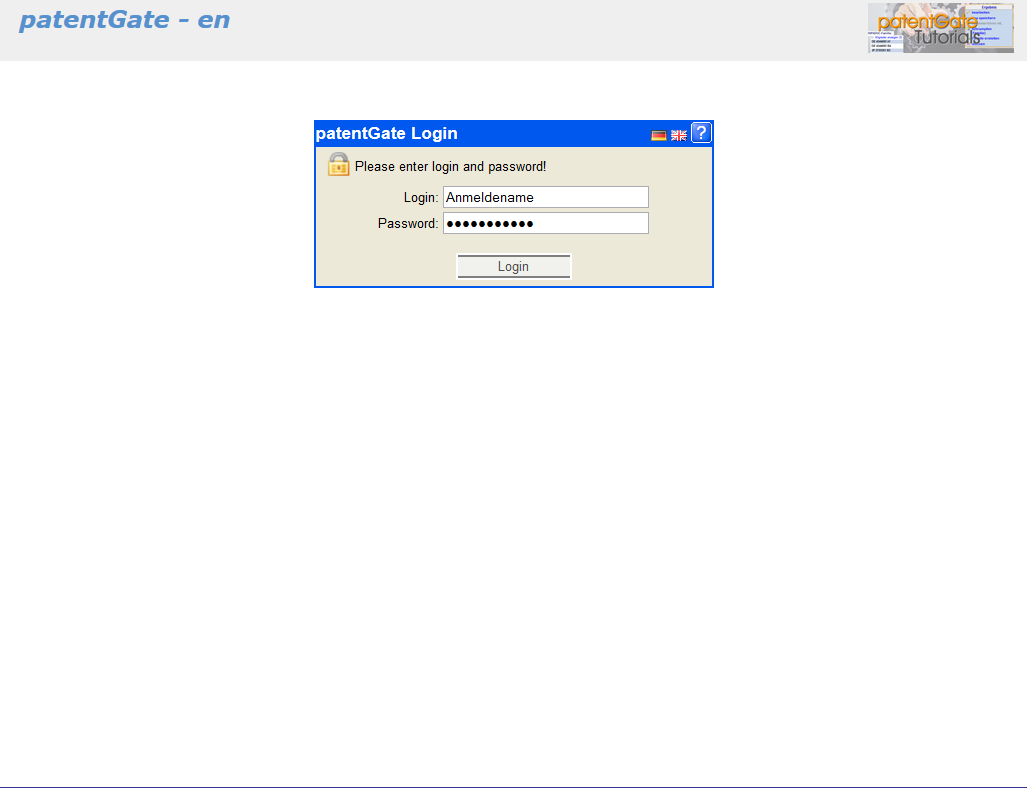 patentGate differentiates user
roles
with different privileges (administrator, patent department, distributor, viewer and guest). Each user group has its own main menu. The allocation to user roles is assigned by the administrator. Furthermore, every interested person can be logged in as a guest user.
Here
you find more explanations.
And here
you find informations for using central login systems.